lucky the child who can climb into that lap of safety and know, always, the confidence born of a father's love.

hands- dad and the girls (lin, nat, steen and jade)-2001

lucas jude at 5 months old and his daddy -2006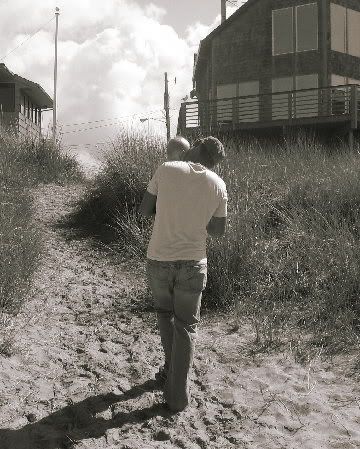 their journey led them to love...which led to marriage...which led to parenthood...which led her to wonder if one lifetime was long enough to share with this man she loved to love. it's not.

i am so blessed to have such strong/gentle men in my life. a grandpa who showed me what true love really was, a father who has loved me however i decided to turn out, a brother with a pure love for our entire family and a husband that has amazed me with his simple ability to be everything i could have dreamed for the father of my child. i am a lucky girl. happy father's day, loves.

the "father involved family" is a fragile cultural achievment and cannot be taken for granted.